Become a confident, skilled and motivating Barre instructor.   Online and in-person course options available.
You want to lose your muffin top, lift your butt, drop weight, inches and clothes size – we get it. Get maximum results with our personal training programs tailored just for you.
A company's greatest assets are its employees. Our virtual or live health and wellness classes and presentations will help improve the physical and mental well-being of your staff.
Personal Trainers in Edmonton Helping You Achieve Your Fitness Goals From Home or the Office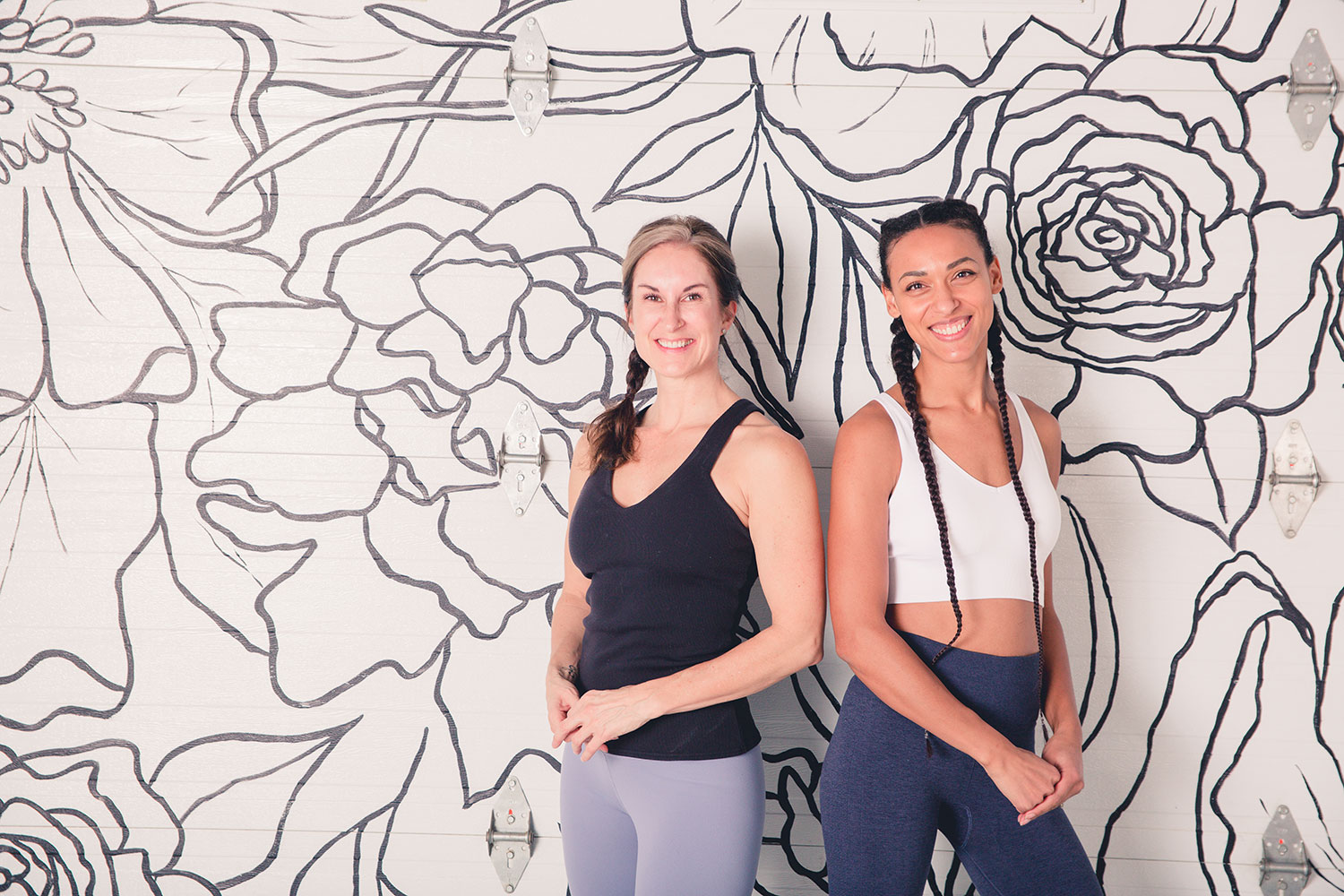 Nicole Paradis (left) and Lara Reynolds (right) of 2GFitness, Edmonton personal trainers offering in-person and online classes for women of all ages and body types.
At 2GFitness, our goal is simply to help you lose fat (who doesn't want to lose the jelly belly and saggy ass), drop inches (look badass or sexy – you choose the verb), and sculpt muscle (lose the bat wings, bra fat and chunky thighs).
We guarantee that the latest and greatest cleanse, detox or weight-loss pill will NOT get you the results you want (and need)! So, stop making excuses! We bring you opportunities to achieve all of the above.
Now, it's up to you to take the next step. Whether you want to workout when and where you want or prefer a more personal touch with personal training, we invite you to try our 2GFitness programs today!
Still have questions? Contact us here.
Read what our clients are saying about our fitness programs!
"I've lost a lot of inches.  I haven't measured but I've had various people ask me how much weight I've lost – so it's visible.  I'm happy with how my body is looking and I feel stronger than I have in years."
"I wouldn't change anything about the format of the workouts or the workouts themselves.  I have noticed that they have gotten harder this session which is good.  My favourite is yoga, barre, core and strength training."
"It's been great!  I love the live workouts, and also love having the videos for days I can't make it, or squeeze in an extra workout on the weekend when I have time!  I feel much stronger, more energy, just generally feeling good!  And definitely seeing changes in my body – clothes are fitting better and self confident has increased!"