Corporate Fitness Training
A company's greatest assets are its employees. Our virtual or live health, wellness and fitness classes will help improve the physical and mental well-being of your staff.
Want to look out for your employees today?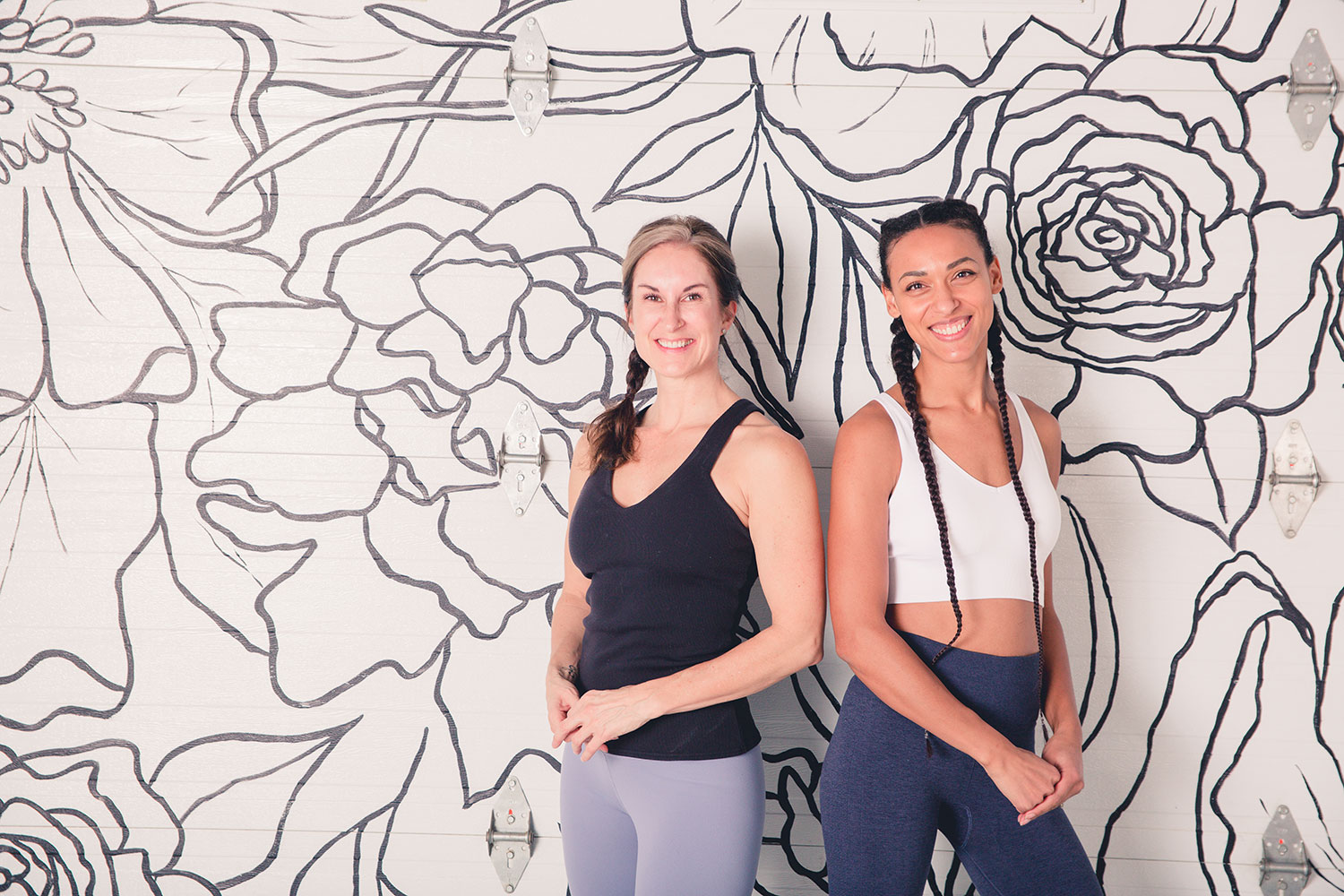 We offer 3 main packages:
Corporate Wellness Challenges that create a fun, engaging and team-building envirmonment. Challenges include nutrition and fitness components.
In-person or LIVE virtual group fitness classes such as yoga, Pilates, barre, HIIT, strength, and kickboxing.
Lunch-n-Learn pre-recorded workshops on topics such as wellness in the workplace, stretches, nutrition, mobility, plus more.
Our list of corporate clients include:
Qualico Home Builders

Parkwood Homes
Edmonton Oilers Entertainment Group
ISL Engineering
ENTREC
The Brick
Venturi Engineering Solutions
Millwoods Christian Junior High
Lillian Osborne High School
Strathcona High School

Ottewell Junior High School
The Great Canadian Fitfest
WEM (West Edmonton Mall)
League
KMG Events
Current Financial
Edmonton Catholic Schools
" I absolutely recommend you for corporate classes and personal training."
"In 2014 my company brought in 2GFitness as part of a wellness program designed to offer employees additional perks. This was an effort to further enhance employee retention and differentiate us from our competitors. 2GFitness designed a program that was good for beginners, plus challenging for people who were more serious about their fitness goals. Classes were challenging for all but the atmosphere was always fun. Every exercise had a modified version to make it easier or harder to complete. Over the years we got to know the rest of the 2G team as well. Consistently any trainer sent to work with us has been top notch. A dedicated core group of employees started to rely on this program to achieve personal fitness goals. The core group became supportive of each other as we all could see real results with the program. During the economic down 2G worked with us to ensure we could maintain our classes. I personally was under significant stress during this time and the workouts were something I relied on. Moving forward 2G will remain a part of what makes us a great place to work. Thank you Lara, Nicole and the rest of the 2G team. I absolutely recommend you for corporate classes and personal training."
Glen Fleming
President
ENT Oilfield INC
"2GFitness has been coming to our offices for several years now to provide lunchtime fitness classes for myself and my colleagues. I particularly like that 2GFitness classes are open to all ages and abilities, with modifications to make the exercises accessible to everyone! This has been great for our office and the classes continue to be popular. Working out as a group, particularly with workmates, is a really fun team building experience, with the added bonus of getting fit! The workouts are varied to keep things interesting, and 2GFitness instructors are always open to giving tips on nutrition and adapting for/rehabilitating after injuries. I have really noticed a difference in my health and fitness since I started working out with them!"
Sandra Gaherty
Senior Municipal Engineer
ISL Engineering and Land Services LTD.
Catch a glimpse of our Corporate Fitness classes
Corporate Fitness presentation
Looking To Start Your  Journey as a Fitness Professional?
Become a recognized Barre Instructor through our Level 1 and 2 online certification courses. You'll learn the foundational skills required to lead a great barre class and have us as your personal coaches along the way. We provide you with personalized feedback helping you to progress as a new instructor. 
CANFITPRO Approved for 4 CECS