Personal Fitness Training
Want to lose your muffin top, lift your butt, drop weight, inches and clothes size – we got you! Get maximum fat and weight-loss results with our personal training programs tailored just for you.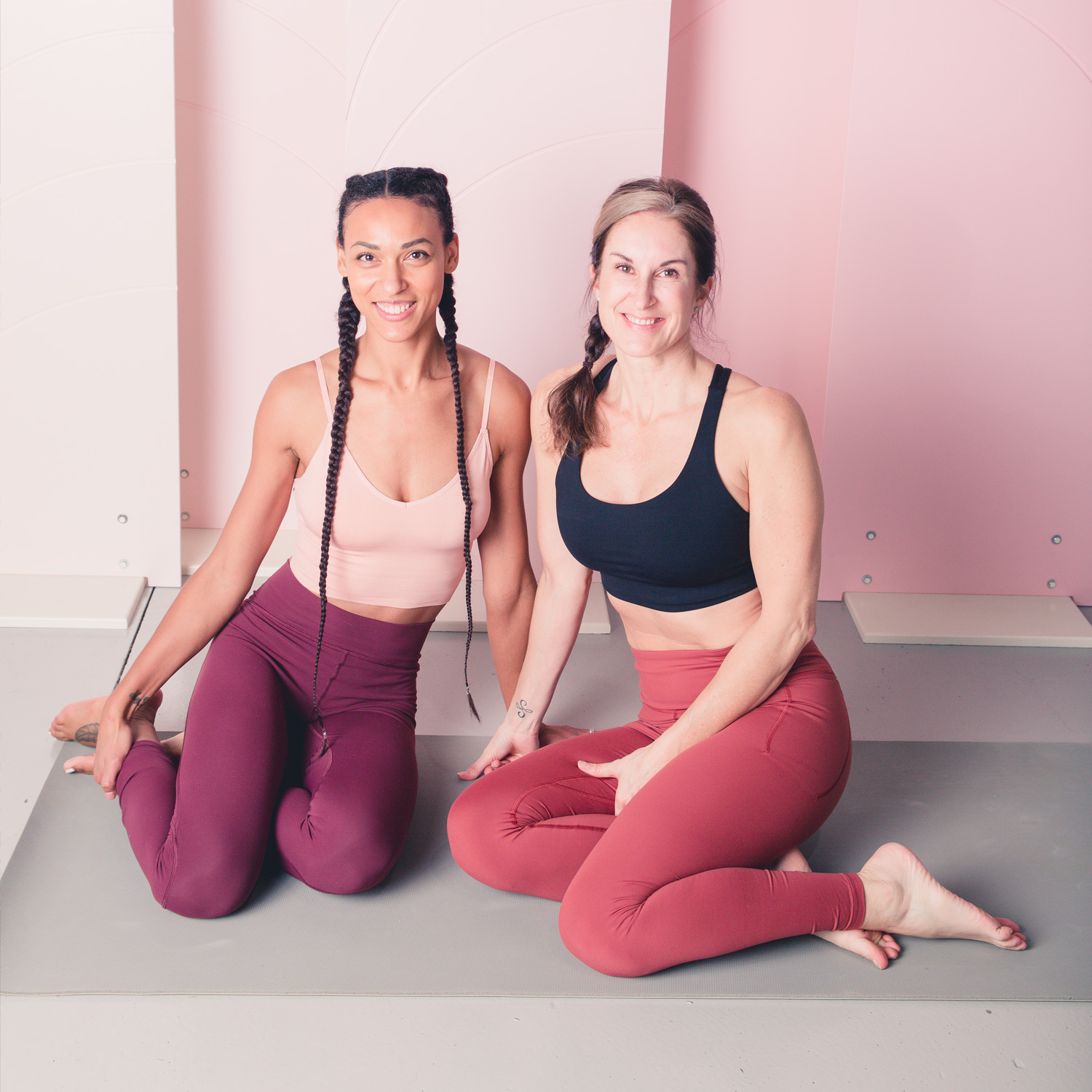 Meet Your Edmonton Personal Fitness Trainers
We are Nicole and Lara and our goal is simple: to provide you with fitness and nutrition tools to become healthier, build muscle or lose weight. We teach you how to eat clean and stay active in a realistic way that fits with your busy life.
People who hire us as their personal fitness trainers:
Are ready to stop the roller coaster of losing and gaining weight
Have tried losing weight on their own with little success
Need someone to hold them accountable and kickstart their fitness journey
Are looking for real, lasting RESULTS.
See what current 2GFitness client Sarah has to say in the video below…
Start Your Fitness Journey with our Personal Trainers
Fill out the questions below and hit 'submit' so we can dive a little deeper.
Nicole and Lara are amazing trainers! They're always just an email or message away when needed and make everything as easy as possible. I've been working with them for a couple of months now and the results I've seen from their detailed personalized meal plans and online subscription are just amazing! The meals and snacks are easy and SO YUMMY!!! I've never loved eating healthy as much as I do now! I could rave all day about these ladies and what they're doing but I'll finish by saying, look at their website, subscribe and see for yourself how easy it is to stay fit with them! 🙂

Amanda Garreau


02/16/2021

An amazing team of girls. Workouts specifically designed with womens needs and wants in mind. They are always fun and effective and the girls are very supportive. Just an update. I have been working with 2Gfitness for over 6 years now and they just keep getting better! I have tried other workouts during this time but I always return to 2Gfitness. They make working out enjoyable and I always notice the impact the workouts make.

Jess Apland


09/24/2020

Lara is awesome. Shes been training me for a couple months now and she really knows how to push you past what you think it possible. Plus shes just a great person to talk with during the workout!

Ryley Metz


12/01/2019

The team at 2G Fitness is fantastic. They work with you on what you want to work on and are very supportive. The workout is different every time so it doesn't get stale.

Kyle Lindsay


11/30/2019