Our Programs Are Tested And True!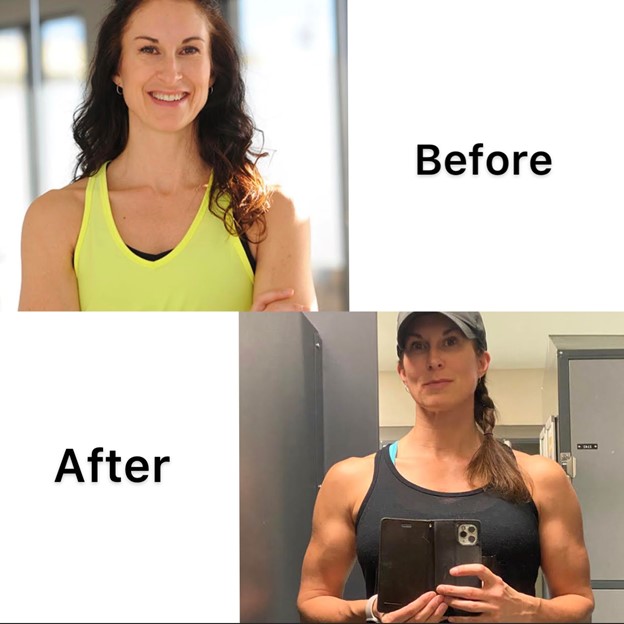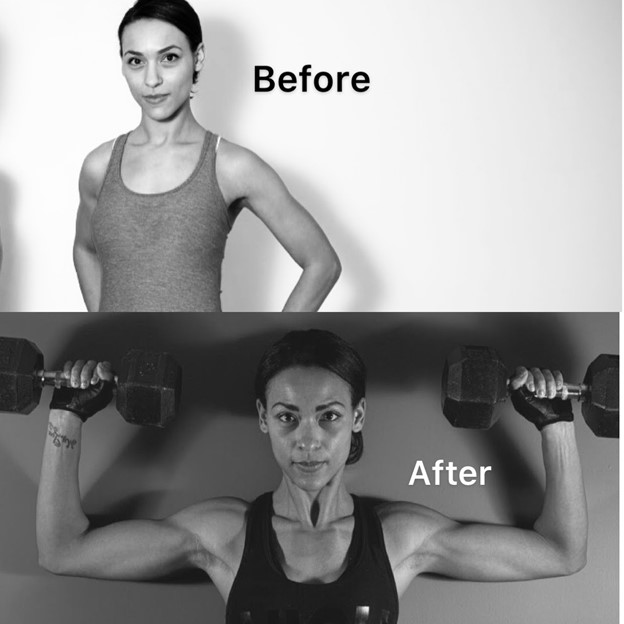 Hey, it's Lara and Nicole – owners of 2GFitness!
Summer is in the air…finally right!?
Our clients are asking how to tone and sculpt their arms for the summer. So…
We want to invite YOU to join us in our NEW 30-Day Sexy Arm Sculpt!
Now is the perfect time to start. During a pandemic…we can all use the support, accountability and motivation – ourselves included!
A 30-Day Sexy Arm Sculp Program is FREE for 2G Fit members and a great way to get motivated + with summer coming – that gives you more incentive! 
This program is designed to help you reshape your arms, gain strength and definition in your upper body – so whether you want to lose a few pounds or tighten up your upper body, we are going to achieve that together over the next 30 days!
"Lara and Nicole, you two have been such a consistent, motivating and comforting presence throughout all of 2020. I can guarantee my anxiety would have been a lot worse without your workouts. And the recent challenges have been a lot of fun. So, thank you both!"
"Your classes have now become date nights for me and my husband. Since we can't go out anywhere, we put on a video and workout together. The kids love joining in too. You guys are helping keep our whole family active right now!"
Only $17.99 for the month.  No contracts.
ALL FITNESS LEVELS!
Free for 2G Fit members
                    We Give You Everything You Need To Sculpt and Tone Your Arms –
All In Under 30-Minutes With Just A Set Of Dumbbells And Resistance Bands!
30 specific workouts to follow + access to our entire workout library

Supportive Facebook group to post in daily to keep you accountable

Each workout is 30 minutes or less

Once a week LIVE online workouts

Recipes to choose from

Free for 2G Fit members
"What would it feel like to have sexy, beautifully shaped arms for summer?"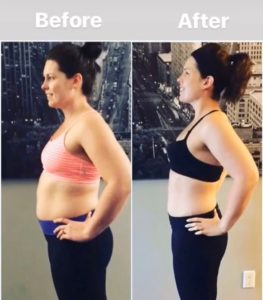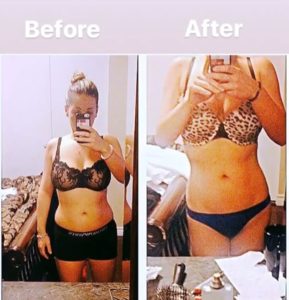 "The last couple of weeks/months have been stressful for me. I really enjoy that I don't think about other things while working out with you. It has been a great help and I feel much better and healthier."
"I've lost a lot of inches and I've had various people ask me how much weight I've lost – so it's visible. I'm happy with how my body is looking and I feel stronger than I have in years."
"I love these workouts. I look forward to them for sure. I definitey feel stronger since we started back in April. It's given me more energy and I hope you continue with these into the fall!"
This is a PERFECT  time to challenge yourself!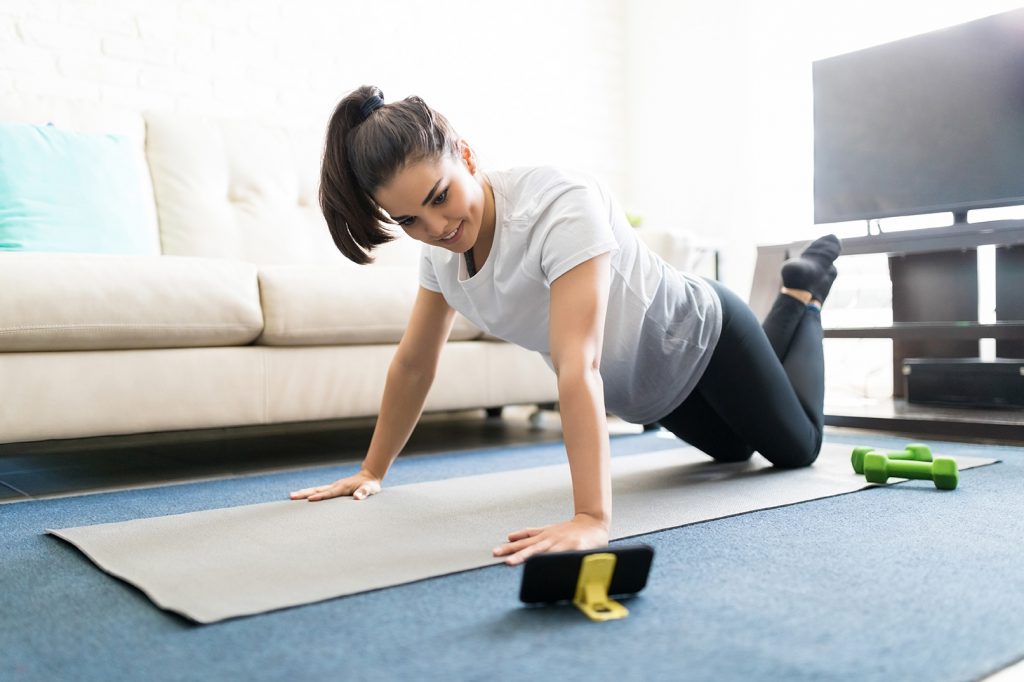 Let's talk about the plan...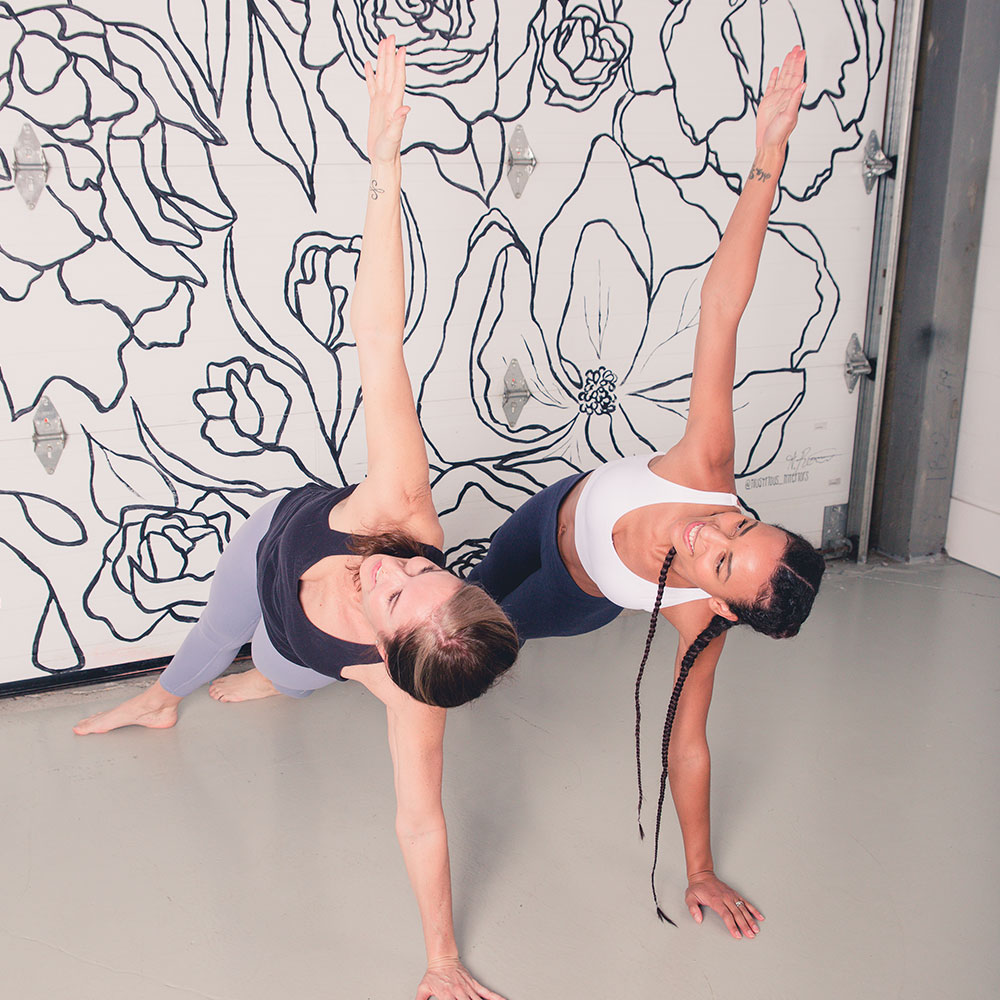 90% of the workouts we'll be following are upper body based, strength training workouts. The other 10% will incorporate cardio and stretching workouts to compliment the bulk of the program. 
These are incredible workouts designed to get you stronger, leaner and reshape your upper body – as much as possible within 30-days.
YOUR SEXY ARM SCULPT WORKOUTS WILL INCLUDE:
1) DEMONSTRATION: this will help you perform each exercise correctly and confidently.
3) MODIFICATIONS: we show ways to make movements easier and harder so you can be sure to get the best workout possible – no matter your fitness level.
4) WORKOUT CALENDER + LINKS: each day you will see the exact workout to follow with a link to the workout video. Easy.
The best part is… these workouts are all 30 minutes or less so you can bang it out and move on with your day!
1. Our Best Home Workouts
That Target & Sculpt Your Upper Body & Arms!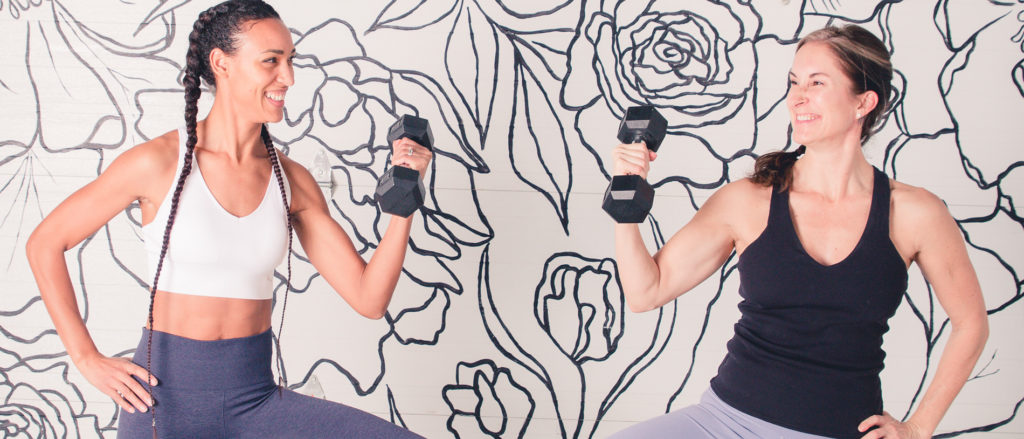 Every workout we design is fast, yet effective and can be done with just a set of weights and resistance bands. Many workouts also include only body weight. Our workouts will help define your arms and gain confidence without spending hours working out!
We can't wait for you to get started!
2. Follow Along Workout Videos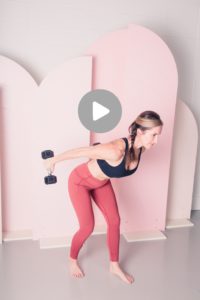 We've helped hundreds of women and men transform their bodies with our workouts – we believe that you can do it too.
There's not much to it, just press play and workout with us!
Show up and expect to feel stronger each week – together we got this!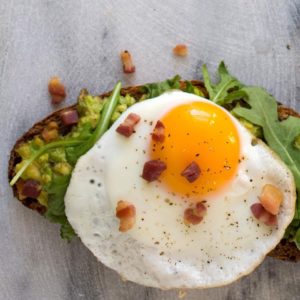 Real food – real results. You will have complete access to healthy, delicious breakfasts, lunches, snacks and dinner options. 
The cleaner you eat over the next 30-days, the more your results will show.
We can't wait for you to try the salmon cakes – yum!
4. Daily Posts, Encouragement And Support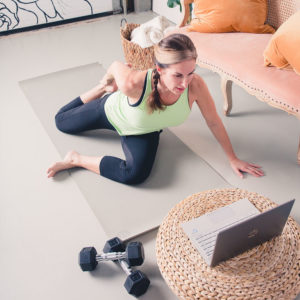 Let's be there for each other especially in these crazy times. Count on us to coach, inspire and motivate you throughout these next 30-days!
We will be posting daily in our private Facebook Group, encouraging you to post your progress daily, addressing any questions you may have AND hosting LIVE workouts once a week.
Join Our Sexy Arm Sculpt And Get Amazing Results!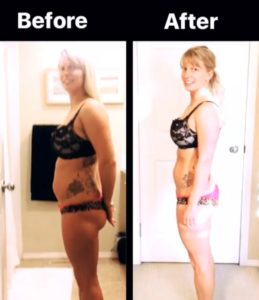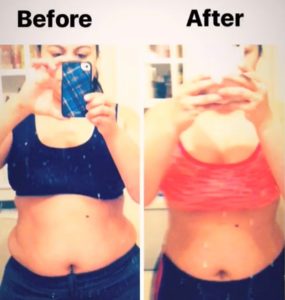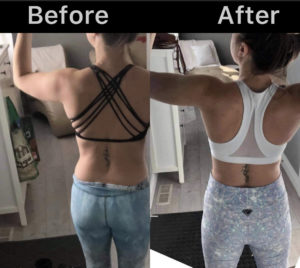 We can't wait to see the progress you'll make in 30-days!
If you're ready to sign up, REGISTER below and we can do this together!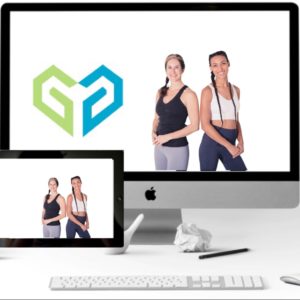 Still have questions? Let us answer below...
If I sign up now, will I get charged another $17.99 after 30 days?
Yes or no – it's ultimately up to you! Once you're registered, our system is set up for an automatic monthly payment. You can cancel your subscription anytime before the next monthly payment OR keep enjoying access to our workout videos, recipes, Facebook Group and upcoming challenges!
What comes with the program?
The Sexy Arm Sculpt cprogram comes with everything you need to sculpt and reshape your upper body in 30 days.
Let's break it down: 
– 30 home workout videos to follow daily
– LIVE workouts held each week
– breakfast, lunch, dinner and snack recipes to choose from 
– daily posts and accountability within our Facebook Group
– free for 2G Fit members
– 24/7 support

Let's do this!
What equipment do I need?
A set of medium sized dumbbells (the weight will be up to you to decide), and long resistance bands (thera or tubed) will be used the most in these workouts. We will also use your body weight!
Will I have access to these workouts after I finish the 30 days?
Yes! This exact program will stay up on our website for all members to acces anytime. As long as you keep your membership active, you will have complete access to our entire workout library, weekly live classes, recipes and upcoming challenges!
Who is this program for?
The 30-Day Sexy Arm Sculpt is for anybody, male or female, who is looking to:
– gain more upper body strength
– reshape, tighten and tone their arms
– have the support and motivation to exercise at home
Beginner, intermediate and advanced levels welcome.
What type of results can I expect to see in 30 days?
We encourage you to track your progress by either taking before and after measurements and/or pictures. To boost your results, add in steady state cardio 30-60 minutes 3-6x week, cut out all alcohol and stick to eating clean! Ensure you push yourself in every workout and are lifting heavy enough weights. 
Just $17.99 will get you everything you need to make a positive transformation in just 30 days!
We've helped others just like you get into a consistent workout routine and reap amazing results in a short period of time.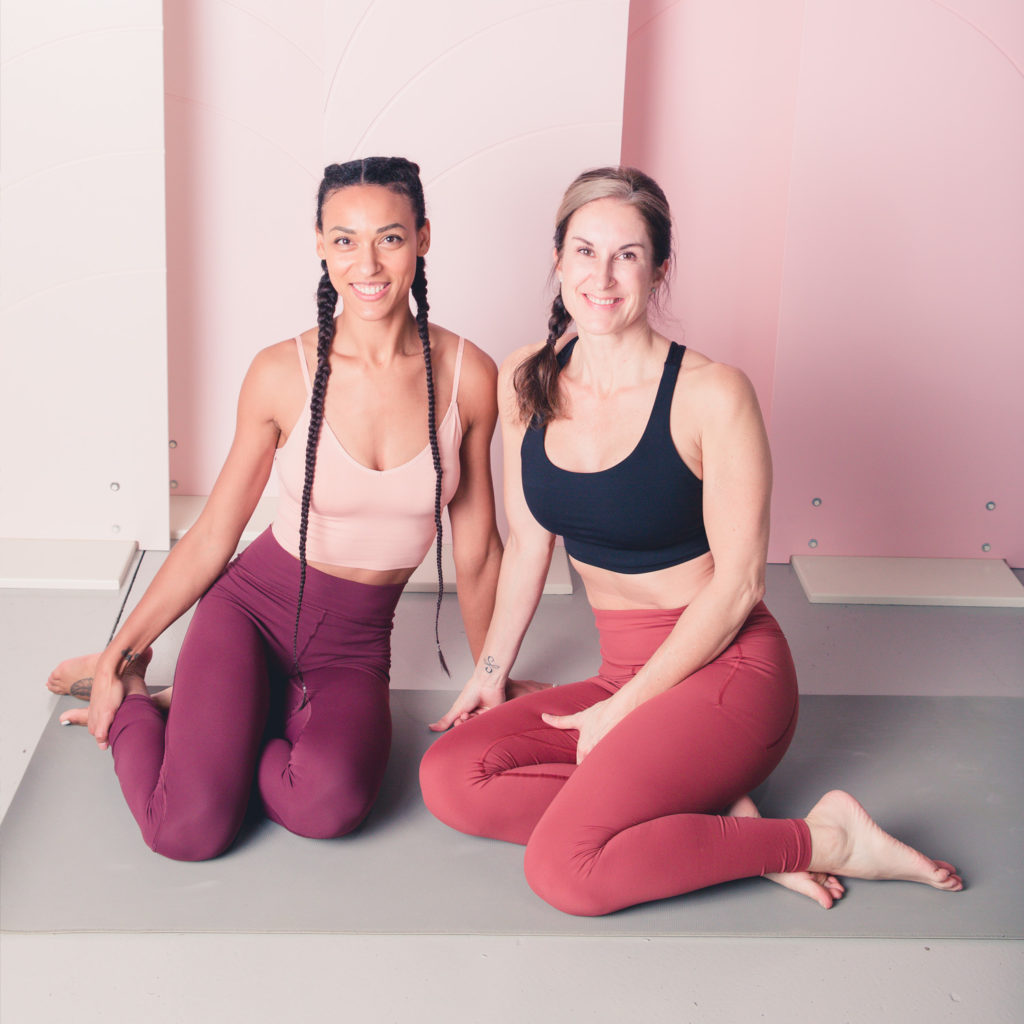 It's our goal to keep YOU active!
Let's do that together within our own homes!
Let us help YOU…
Get stronger and more toned
with the 30-Day Sexy Arm Sculpt!
The information on this site is meant for educational purposes. We are not doctors and we are not providing medical advice. The information provided on this site is based on our own personal experiences and of the experiences of past or present 2GFitness clients. The advice and information on this site is meant for healthy individuals only. You should consult with your doctor prior to starting a new workout routine if you have any underlying health concerns and or injuries. 2GFitness does not accept any responsibility for any liabilities or damages, real or perceived, resulting from the use of this information. All rights reserved. 
Need to reach out to us? 
Email: info@2gfitness.com